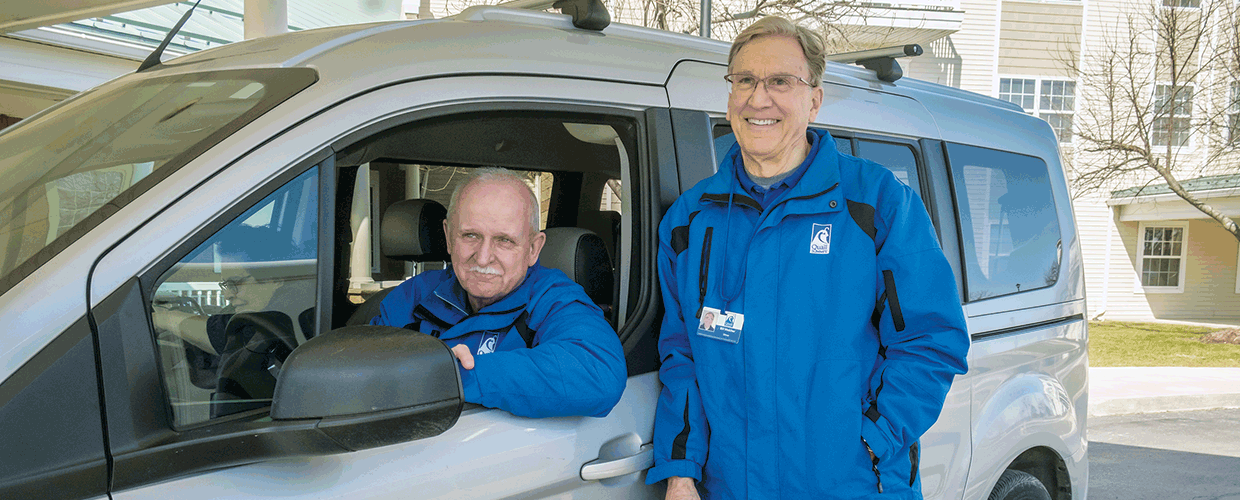 Please e-mail Liz Slater or submit the form below to learn about employment opportunities. To apply online, visit HERE.
Current Openings:
Marketing & Sales Representative
Our Marketing Representative will ensure awareness of the independent senior community through specific marketing activities, as well as interview prospects to ascertain how Quail Summit could meet their needs while presenting a pleasant, professional positive image. The Marketing Representative will interact will all leads, through the use of professional selling skills in an effort to welcome new residents to Quail Summit. Bachelor's degree with three to five years related experience.
Receptionist (part-time)
Part-time weekend opportunity. Our Receptionist represents Quail Summit in a positive, professional manner to families, residents, visitors and staff members. Serves as an ambassador of good will to all who enter Quail Summit. Greet visitors in a friendly, courteous, and professional manner. Must present a professional appearance at all times. · Basic knowledge of Microsoft Office products is required.
Cook (eligible for a sign-on bonus)
Full-time opportunity. Join our team in providing a high quality, enjoyable dining experience for our community of independent seniors. Candidates' prior experience in a restaurant or professional establishment with compliment our team.
Click HERE to learn more and apply.
Life Enrichment Activities Assistant (part-time)
The Life Enrichment Assistant will facilitate activities with Residents in the Village. The Activities Assistant will organize, obtain supplies and equipment as requested. Ability to generate enthusiasm, as well as creativity in planning a program a must! Previous experience providing activities, music, etc. a plus. This position must be flexible to work a varied schedule based on special events, programs and coverage for other Activities Assistants.
Licensed Practical Nurse (LPN) (eligible for a sign on bonus)
Full & Part Time Evening Positions Available
As resident team leader for your shift, the primary responsibility will be to strive to meet our organization's mission statement, as well as coordinate resident care, designate tasks, and assign care staff and med techs.
Click HERE to learn more and apply.
Nurse Leader(full-time evenings) (Eligible for sign-on bonus)
The Nurse Leader, LPN in collaboration with the Wellness Director and Wellness Coordinator will coordinate resident care, coach care staff regarding care practices and standards, and provide oversight for the Evening shift. Experience in an Assisted Living setting preferred, Leadership experience, initiative and sound judgement required. Licensed Practical Nurse in NYS or Registered Nurse IN NYS required.
Send resume and cover letter to lslater@quailsummit.com
Dining Room Attendant (part-time)
The Dining Room Attendant will provide exceptional meal service to our residents and maintain a clean and organize dining area at all times. Hours include 3:30pm – 7:30pm.
Click HERE to learn more and apply.
Resident Care Assistant
Evenings (full-time and part-time)
The primary responsibility of the Resident Assistant is to provide physical and psychosocial care to all residents in a manner that promotes dignity, choice, and individuality.
Click HERE to learn more and apply.
---
Employment Interest Form: