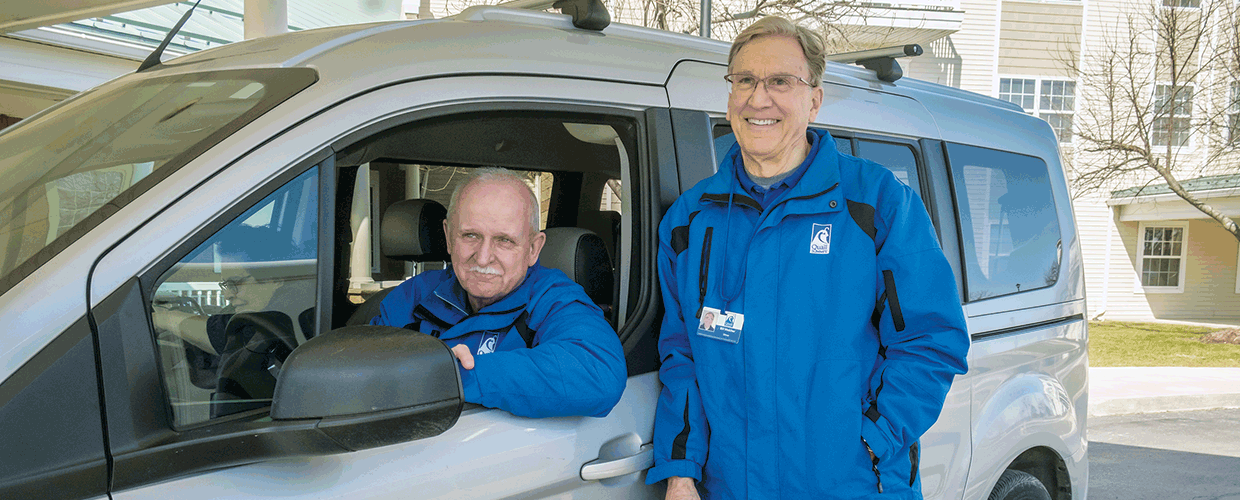 Please e-mail Liz Slater or submit the form below to learn about employment opportunities. To apply online, visit HERE.
Current Openings:
Cook (full-time)
Our Cooks provide exceptional service, providing wholesome, nutritious, and attractive food that is served at the appropriate temperature. Cooks prepare and serve all food items using high quality ingredients and appropriate garnishes while using recipes and correct portion sizes to provide a consistent product while controlling costs.
Licensed Practical Nurse (LPN) (eligible for a sign on bonus)
Full & Part Time Evening Positions Available
As resident team leader for your shift, the primary responsibility will be to strive to meet our organization's mission statement, as well as coordinate resident care, designate tasks, and assign care staff and med techs.
Click HERE to learn more and apply.
Nurse Leader (full-time) (Eligible for sign-on bonus)
The Nurse Leader, LPN in collaboration with the Wellness Director and Wellness Coordinator will coordinate resident care, coach care staff regarding care practices and standards, and provide oversight. Experience in an Assisted Living setting preferred, Leadership experience, initiative and sound judgement required. Licensed Practical Nurse in NYS or Registered Nurse IN NYS required.
Send resume and cover letter to lslater@quailsummit.com
Maintenance Assistant (part-time 20 hours)
The Maintenance Assistant will inspect buildings and grounds weekly and repair items identified as needing repair; replace light bulbs. Repair resident apartments to move-in condition including paint, drywall repair, plumbing and electrical replacements. Candidates will have knowledge of the function and operation of kitchen appliances, office equipment, maintenance equipment and grounds equipment and have the ability to do minor repairs. Candidates will have the understanding to repair minor plumbing, carpentry and electrical problems.
Resident Care Assistant – NEW incentive programs (weekend & 12-hour shifts)
We are currently offering NEW, excellent incentive programs to include weekend and 12-hour shifts! Come join our Wellness team! As a Resident Care Assistant for our independent seniors, you will provide physical and psychosocial care. Excellent benefits, wages and work environment! This position is eligible for a retention bonus as well.
Click HERE to learn more and apply.
---
Employment Interest Form: